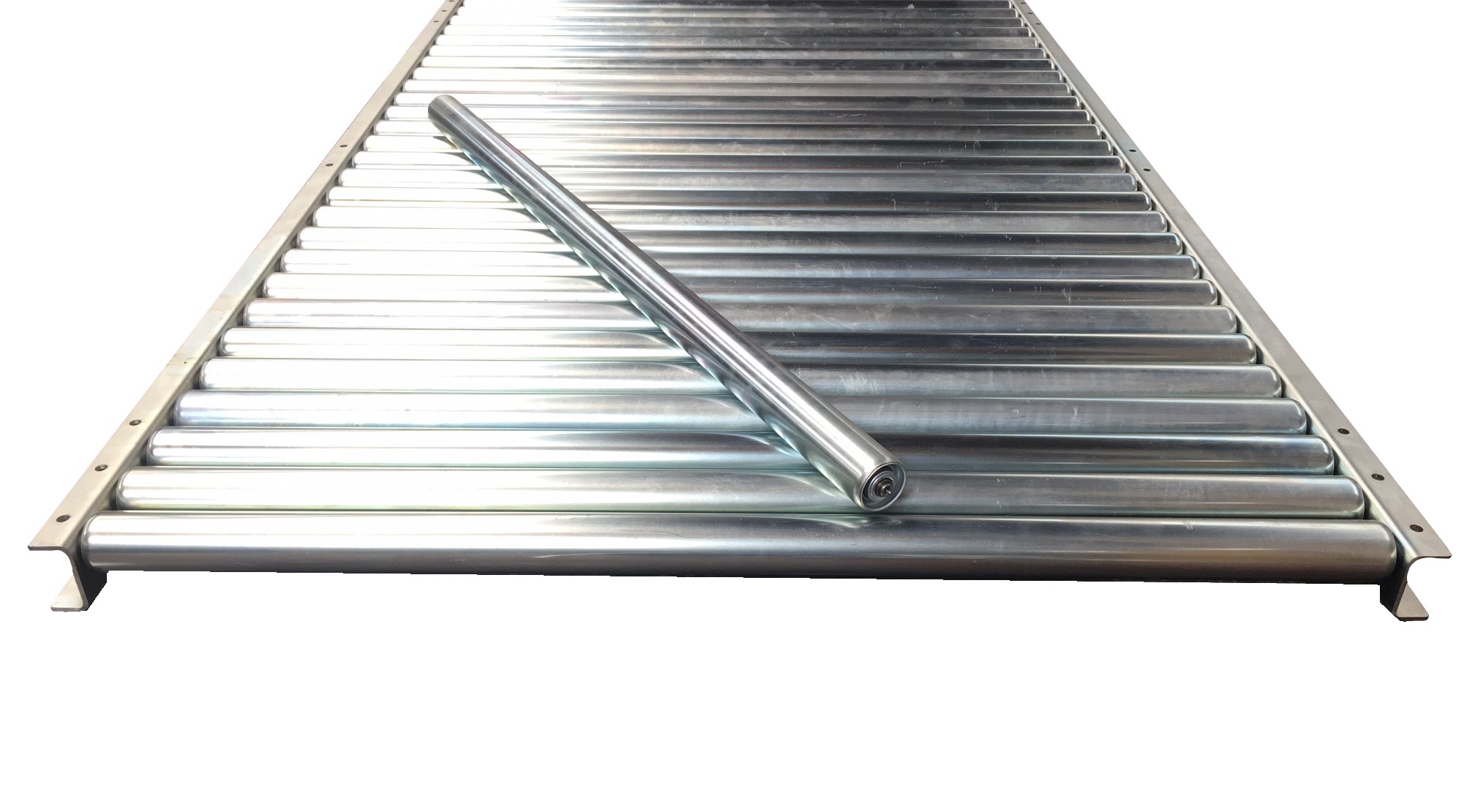 HD5R60MD-150-460-30
Weight: 108kg
£487.00
Description
HD5R60MD-150-460-20 MEDIUM DUTY WORKING TEMP. -10C +120C – use General purpose
USE: MEDIUM ITEMS 100KGS UPTO 500KGS* With centre support only; Conveyor rated upto 660kgs per linear meter
Conveyor can be set:
Horizontal for manually moved items
Incline (slop) for gravity moved items. Brake rollers* maybe required control speed
Conveyor Type HD5R60MD-150 ¦ Rollers Ø60x2 tube / Pitch 150mm.

Operating temperature -10C to +120c

INSIDE FRAMES (BB)

OUTSIDE FRAMES

CONVEYOR LENGTH

460MM

540MM

3000MM



TO SUIT 460 INSIDE FRAMES (BB)

MINIMUM 450M OPERATING HEIGHT

MAXIMUM 1300MM OPERATING HEIGHT

These stands are cut to suit your requested operating height (TOR). Stands will have further upwards adjustment +250mm. Please state TOR on order!