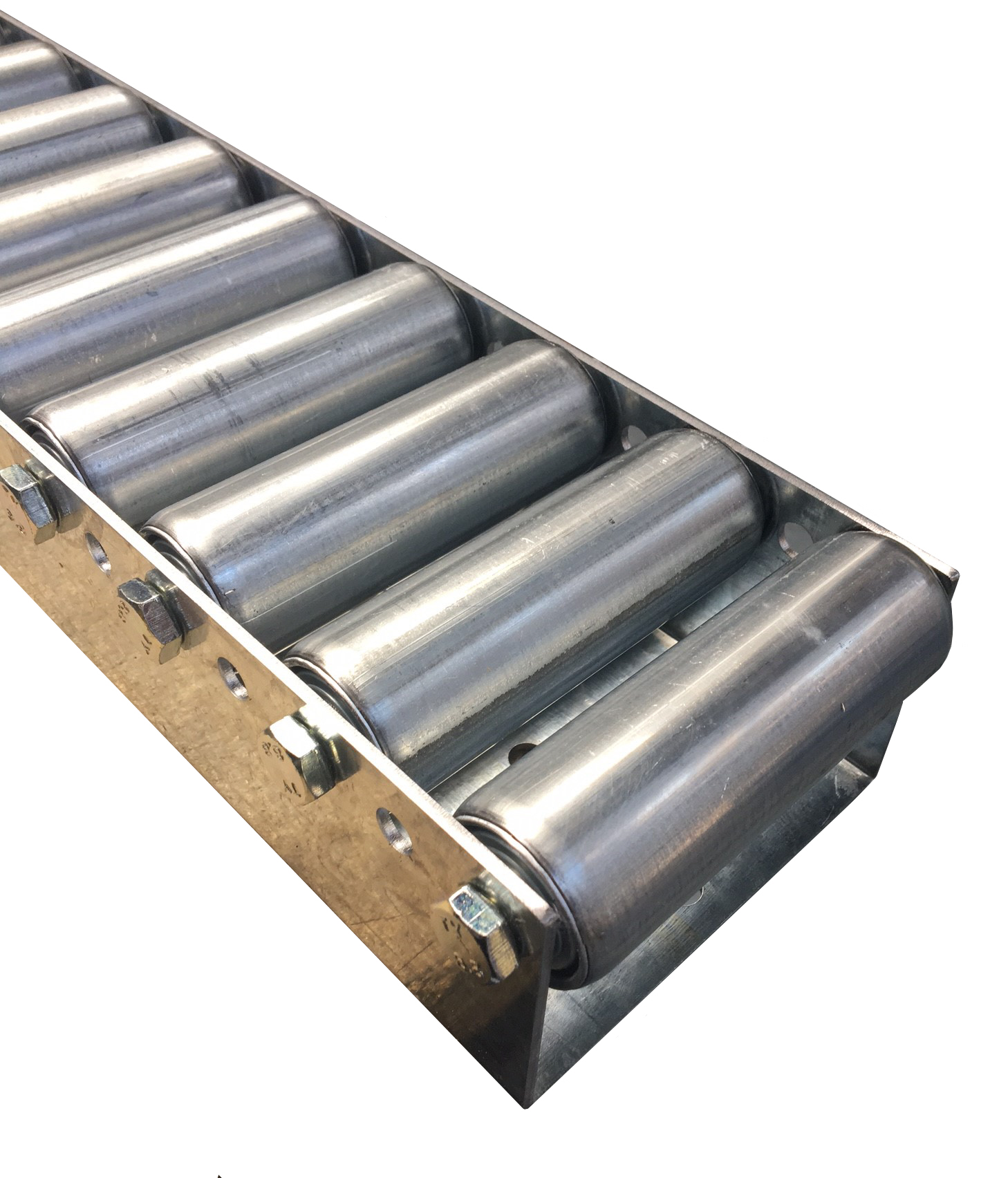 GT40-NR1000L-6575
Weight: 38kg
£158.00
Description
650KG Live storage gravity conveyor track / Pallet steel gravity track fitted with RG40 steel rollers; 75mm pitch x1.6M long
Increase your production with easy, bolt down high capacity conveyor low profile - only 65mm from floor to top of roller.
Form multiple lanes to manually transport your goods with ease.

U-Section frames are low profile, robust durable galvanised 3mm thick and fitted with AED's own RG series rollers.
Rollers are bolted in position to make for secure fixing but can also be easily removed.
650 kg pay load per linear meter

Central fixing holes, running along length (underneath) at 150mm intervals

Low profile frames (130x65mm) shipped in modular 1.6M lengths

Zinc plated free rolling rollers allowing you to move your product with minimal effort