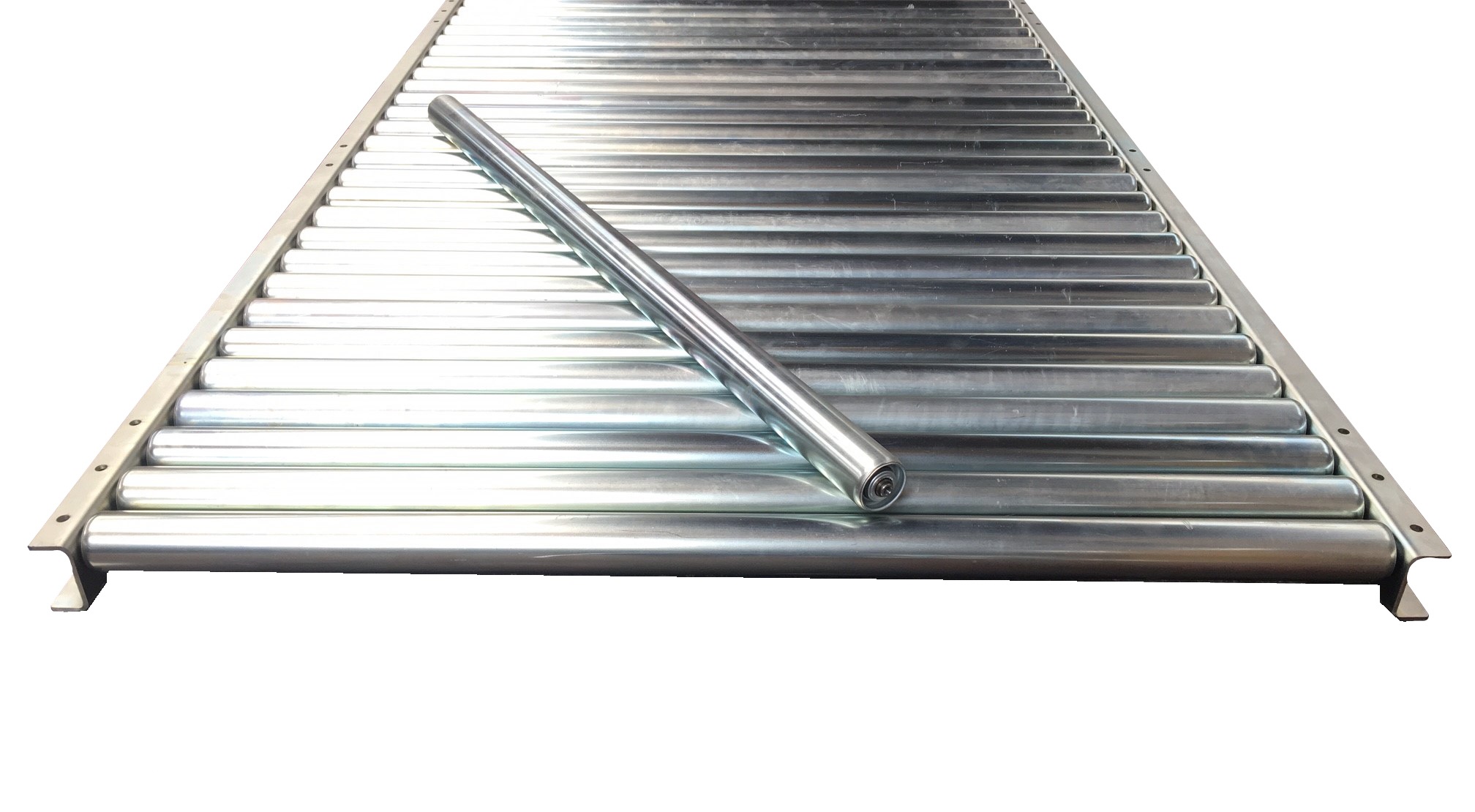 HD5 Mid Range Conveyor 75pitch Goods 100kgs upto 1000*kgs.
Description
HD5R60MD-75 PITCH MEDIUM DUTY CONVEYOR
Operating temperature -10°C to +120°C
USE: General Purpose. Medium Weight Goods: 100KGS upto 500KGS (1000kg pallets upto 860BB*)
HD5 are non-powered conveyor modules stocked in 2M, 2.4M & 3M long conveyor modules
60dia Steel Rollers are our own RG60MD series.
Conveyor can be set:
· Horizontal for manually moved items
· Incline (slop) for gravity moved items. Brake rollers* maybe required control speed
Conveyor Type HD5R60MD-75 ¦ Rollers Ø60x2 tube / Pitch 75mm
*Maximum goods weight will depend on roller pitch & conveyor width selected. For capacity & conveyor suitability, please ask!