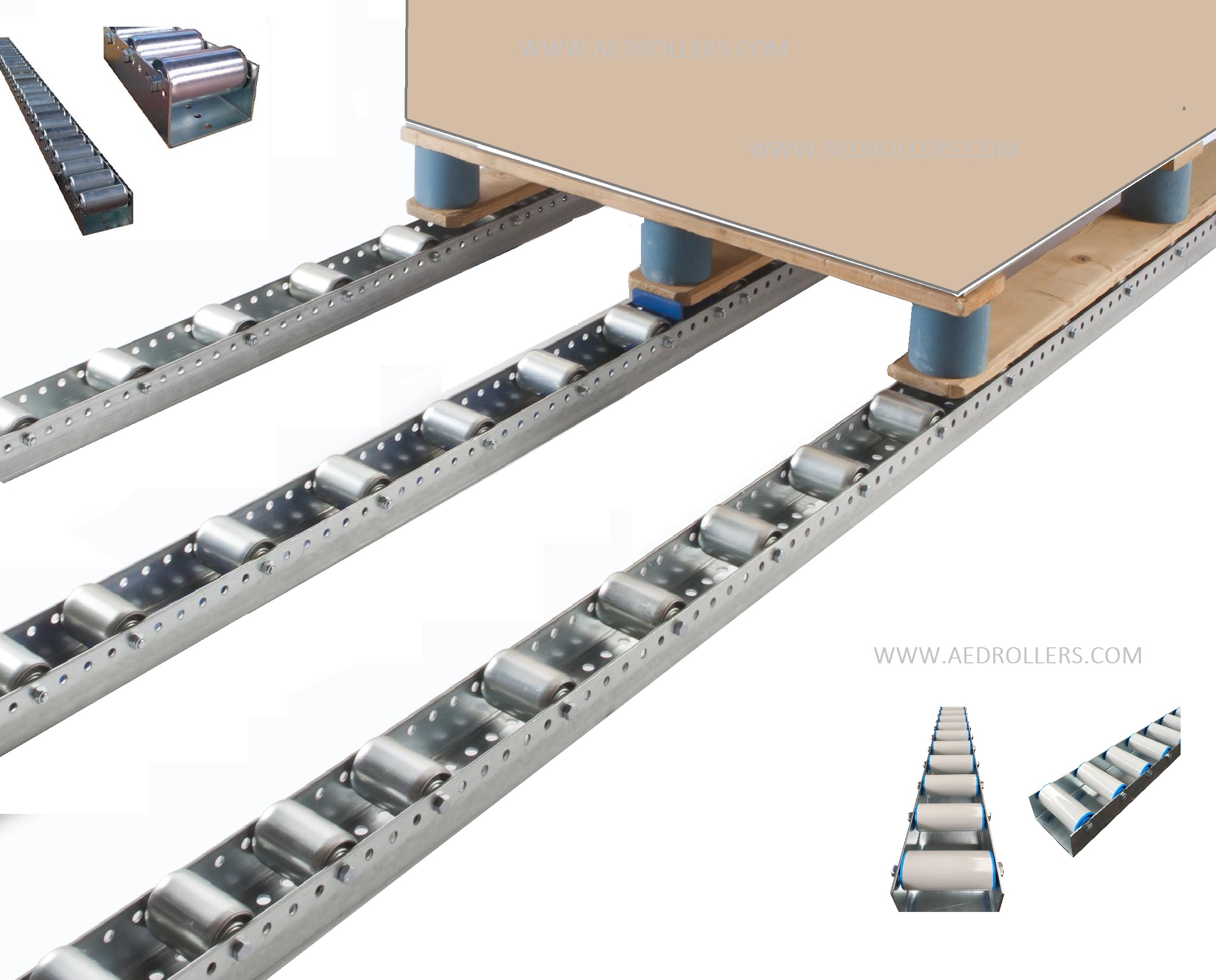 Floor Conveyor - pallet tracks NR2000
Description
Pallet roller conveyor / floorconveyors/ roller track provide a reliable low-cost solution to manual handling.
Conveyors are zinc / galvanised finish as standard with optional extra (to customers' colour), powder coat finished frames.
Steel frames with roller materials, High Impact PVC (PRG series & PRP series ) or, Zinc plated mild (RG Series).
Track option 1 Roller diameters: 40 ¦ 50 ¦ 60 diameter

40dia ¦ 75mm pitch ¦ 130x1612 long ¦ 65mm Low Profile

40dia rollers ¦ 52mm pitch ¦ 130x3000 long

50dia rollers ¦ 52mm Pitch ¦ 130x3000 long

50dia rollers ¦ 104mm pitch ¦130x3000 long

60dia rollers ¦ 104mm pitch ¦ 130x3000 long

60dia rollers with protective BS60 covering ¦ 104mm pitch ¦ 130x3000 long